How to Redeem Authors Direct Redemption Codes
Redeeming an Authors Direct Redemption Code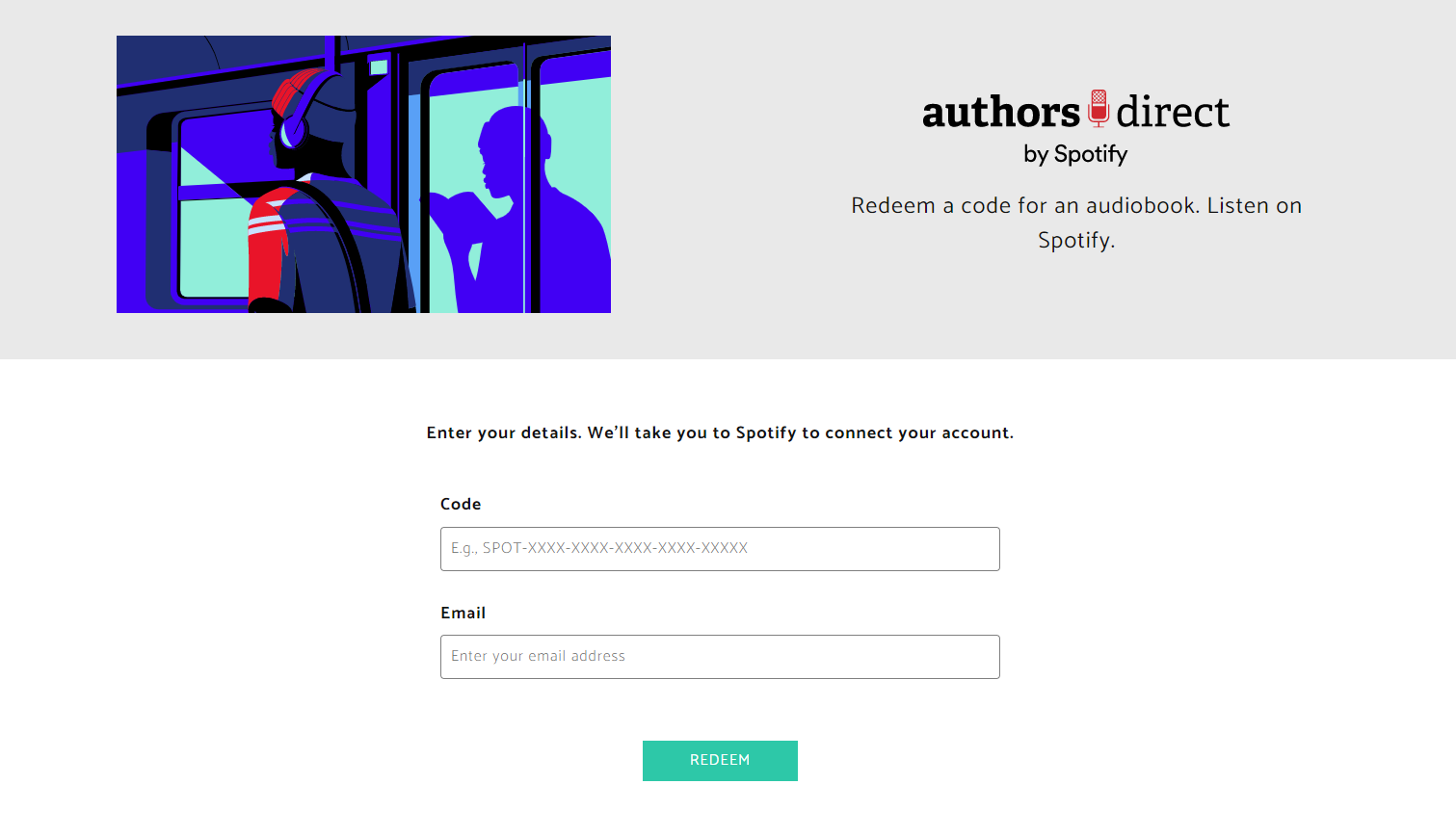 Related Articles

What is the difference between a Redemption Code and an Authors Direct Promotion?

Redemption Codes and Authors Direct Promotional codes both lead users into the same app and listening experience using the same email address/account, but there are a few important differences. Redemption Codes are unique, one-time use codes that tie ...

Redemption Codes

100 Codes Available to all Findaway Voices published titles Giveaway Codes just got a major upgrade — they now unlock audiobooks on Spotify. We've reimagined Giveaway Codes and just launched a major update that's available for every one of your ...

Do Redemption Codes Expire?

Redemption Codes (also known as Authors Direct Giveaway Codes) do not expire. However, they are one-time use only. We cannot " unredeem" a Redemption Code. Codes can be redeemed here: https://authors-direct.com/spotify/

Does Authors Direct support Pre-Orders?

Authors Direct does not support pre-orders at this time.

What does an Authors Direct storefront look like?

Authors Direct is designed to help listeners quickly and easily buy audiobooks, with customization features to match the look/feel of your author brand. Check out the example layout below for a better idea of how your graphics/bio will appear on the ...